Creamy Poppy Seed Fruit Salad
Redsie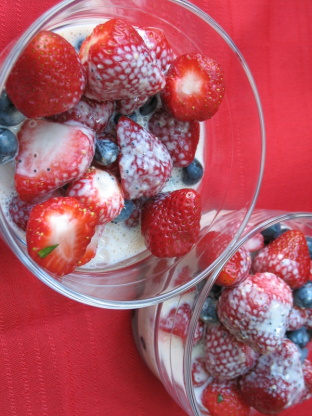 Try this dressing on any combination of fruits including canned.
Using a food processor or blender, combine all dressing ingredients by pulsing for 5 seconds.
Pour over fresh fruit or drained canned fruits of choice.
Dressing Yield = 1 cup.
Serving size = 4 tablespoons dressing and 1 cup of fruit.