Creamy Peanut Butter Whip
Annacia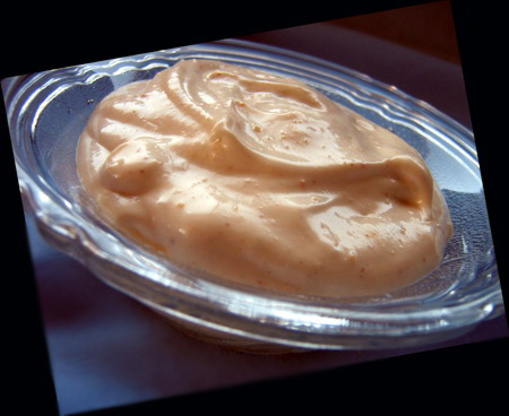 I whipped this up after my husband decided to try peanut butter and sour cream together on a spoon. He liked it so much he came to me and asked, "Are there any recipes that use peanut butter and sour cream together?" This is similar to some refrigerated pie fillings but I made it sugar free. I also didn't find any recipes that used cream cheese/neufchatel, cool whip AND sour cream together. It turned out great. Use as a pudding topped with fresh fruit or as a dip for fresh fruit.

OK, who could resist combining peanut butter and sour cream in a spoon after reading this introduction? I know I did, and good though that was, the complete recipe takes those two flavours to new heights...this recipe is delicious! I made the recipe as stated, ( using light ingredients, and in the food processor), and served it as a mousse for a company dessert, garnished with chopped peanuts. I also tried using it as a dip...strawberries first dipped in the whip, then in crushed peanuts...delish! Next time I will try a chocolate drizzle and banana variation. Peanuts are the go-to snack in our house, but this recipe gives the humble legume elegance for company.
With a hand mixer beat together all ingredients except fruit.
Beat until smooth and creamy.
Scrape the sides and bottom down a few times.
Great right away but will firm up a little more if refrigerated an hour or more.
Serve with fresh fruit of choice.