Rayndrop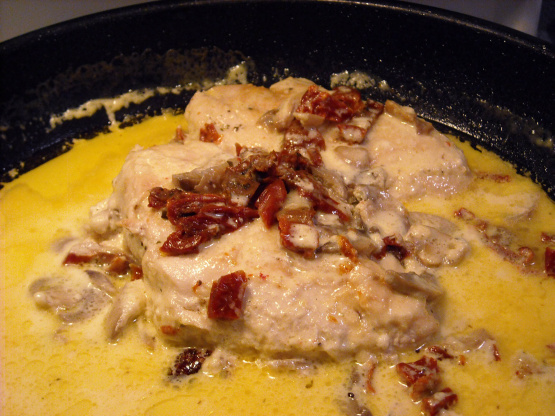 Someone posted this to a Somersize recipe list I was on several years ago. It's perfect for Level 1 Somersizers, and tasty for everyone else, too!
Brown chicken breasts over medium heat in a skillet with a little bit of olive oil, about 2 minutes per side.
Add remaining ingredients.
Cover and simmer for 15-20 minutes, or until chicken is cooked through.
Serve immediately.