From TOH magazine clip-out. I did not get the name of the submitter. I like this drink on a warm summer night.
Directions
In a small mixing bowl, combine 3 cups orange juice, vanilla and the pudding and whipped topping mixes.
Beat until smooth.
Stir in the remaining orange juice.
Most Helpful
This is really good and does taste like a creamsicle! Thanks for sharing the recipe. :)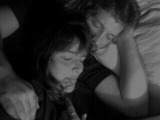 I made this for my DS and he loved it, this is so delicious, I am thinking of other flavors of juice to make it with, I bet grape juice would be awesome and I am going to try that next, thanks for sharing this great treat Mel!
This is a great breakfast drink also! Everyone here loved it! Tastes like a creamsicle! Thanks for sharing!