Creamy Orange Dressing (Raw Vegan)
COOKGIRl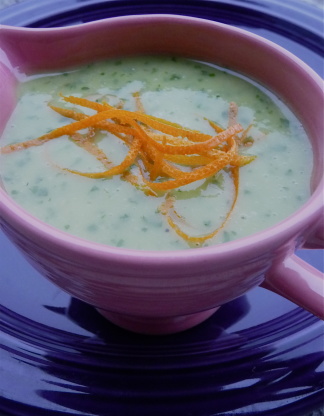 I've been trying to come up with different ways to have citrus with leafy greens & this is an excellent option! When Vitamin C is consumed with iron it makes the iron much easier to absorb. Tons of people are iron deficient & not because they don't take in enough iron....rather that they are not absorbing it properly (You can pop iron pills all day long but if your body isn't doing anything with it your wasting your time & money!!). Citric (citrus fruit) & malic (apples & pears) acid increase the absorb of non-heme iron (dark leafy greens) which is the best form of iron. Soooo pour this lovely goodness all over a huge plate of dark leafy greens!! Kale, romaine, baby spinach....whatever your fancy!!! (LFRV in moderation + leave out oil & salt)

For best results, dressing should be prepared several hours in advance. I felt something was missing from this recipe but what I don't know. I added a little bit of finely grated orange, lime and lemon zest and that seemed to help. Drizzled lightly on a variety of mixed greens. Rita's suggestion of grated ginger does sound like a possibility for the next time. Reviewed for Veg Forum.
Blend all ingredients together until smooth!
Pour over dark leafy greens & kiss iron absorption problems good bye!