Creamy Orange Creamsicles
bailey46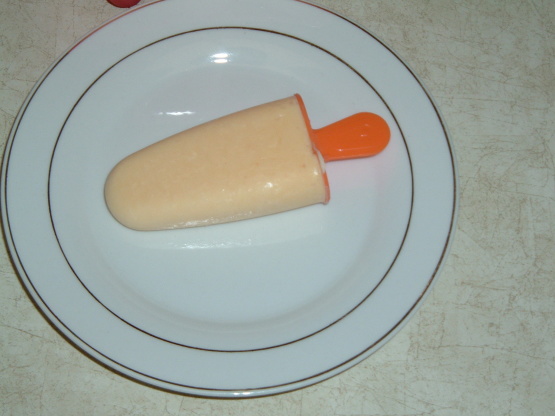 My 29 yr. old daughter had her wisdom teeth taken out and had a very hard time with the swelling and bruising and she couldn't open her mouth for a couple of days so I came up with this recipe for her. Thanks to Leezah 4 for giving me the idea of using the Tang from her Dreamsicles.
Blend all ingredients in blender until smooth.
Pour into popsicle molds and freeze.