From Easy Entertaining with Michael Chiarello, this is almost too easy to be so good!
Directions
With a small ice cream scoop or melon baller, scoop balls of vanilla ice cream onto a cold cookie sheet lined with waxed paper. Place in freezer to refreeze the ice cream balls to firm.
Put the chocolate in a microwave safe bowl and microwave at medium until liquid, about 1 1/2 minutes. Stop and stir every 30 seconds until melted, be careful not to burn it.
Spread the orange drink powder onto a large plate. Roll the ice cream balls in the powder and put them back on the cookie sheet. Drizzle the melted chocolate over the ice cream balls. Return to the freezer until ready to serve. Enjoy!
Reviews
Most Helpful
I made this using Tang. It tastes like a creamsicle bon bon with a 'tang'iness similar to pixie stix candy. These little treats are very unique. Definitely a tasty conversation piece.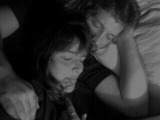 I love this ultra simple yet elegant idea for dessert. It looks so pretty and taste so good. I made this as part of a tapas style dinner I made for my BF. Out of all the dishes, he thought this dessert was THE BEST. I loved them too... I used a good quality vanilla bean ice cream and think that really made the bon bons taste gourmet. Thanks for aharing!