Creamy Mustard Chicken - Light
Redsie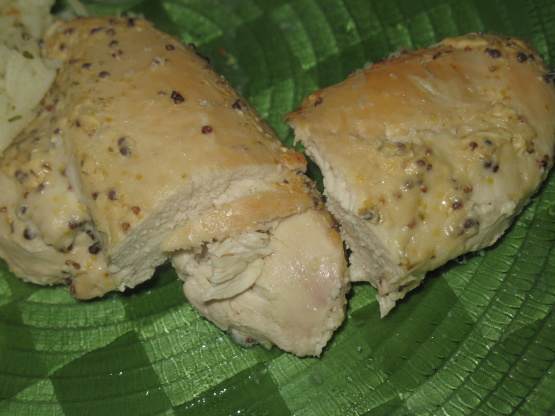 I have making this light chicken recipe for years - the combination of Dijon mustard and yogurt creates a wonderful light sauce. I serve it with white rice.

I made 2 servings of this and followed KelBels suggestion to cut back a bit on the Worcestershire and I used fat free yogurt. This made a yummy dish that was well enjoyed and on the diabetic friendly side. I used the remains for a toasted chicken sandwich the next day for lunch, also yummm.
Preheat oven to 350°F.
Place chiken in single layer in lightly greased, oven-proof casserole.
Combine yogurt, mayonnaise, onions, mustard and seasonings. Spoon sauce over each chicken piece.
Bake in 350F oven for about 45 minutes, or until chicken is tender.
Sprinkle with Parmesan cheese and brown under the broiler.