Creamy Lobster (Seafood) Vegetable Soup
SEvans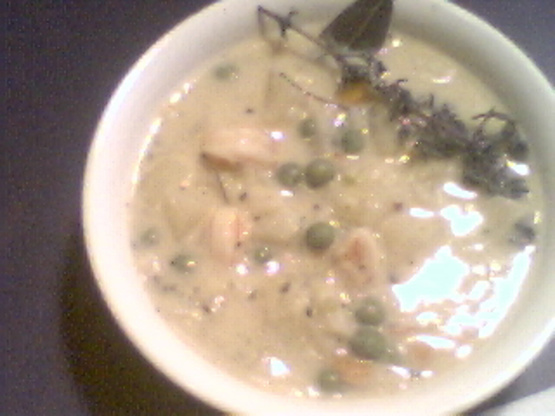 This is a soup with a mild seafood flavour - looks like a complicated recipe but its actually quite easy. This recipe can be cut in half quite easily.
STOCK:.
Combine the first 7 ingredients in a large pot and bring to a full boil.
Cook at the full boil for approx 1 hour.
Use a colander to drain.
Return liquid to the pot.
Dispose of the carcass.
Puree the cooked vegetables and set a side to be used as a thickener later.
SOUP:.
Combine the rest of the ingredients (except the crackers) in your large pot.
Bring to a boil.
Cook for 1 - 1 1/2 hours on medium heat - stirring occasionally.
Salt and pepper to taste.
Add the crackers approximately 15 - 20 minutes before serving. The crackers dissolve and thicken your soup.
The crackers are used rather than flour or starch in order to freeze the soup without it separating and they do not take away any of the flavour.