Sureglad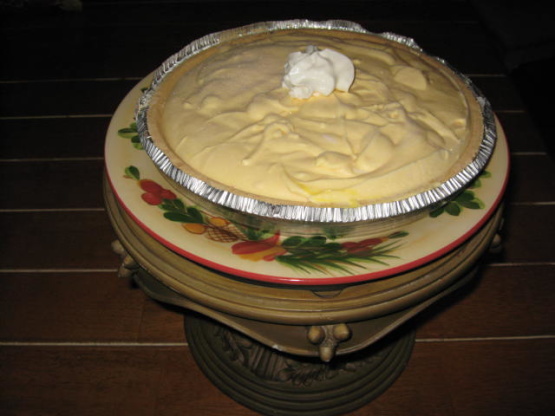 I cut this recipe out of Southern Living Magazine and made it...Putting here for safe keeping as it was a wonderful, easy recipe....I used sugar free pudding and served it with fresh raspberries on top...beautiful pie....

absolutely FABULOUS! this is a must try for all lemon-lovers, sooooo delicious, thanks for sharing hon!
1. Whisk together evaporated milk and puddin gmix in a bowl 2 minutes or until thickened.
2. Beat cream cheeses at medium speed with an electric mixer, using whisk attachment, until fluffy. Add lemonade concentrate, beating until blended; add pudding mixture, and beat until blended.
3. Pour into crust; refrigerate 4 hours or until firm. Garnish if desired.