Calee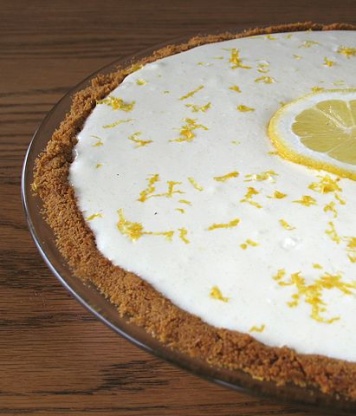 Summer is almost here and I love lemonade when it is hot! This will be good to eat!

I LOVE anything sweet...but found this almost too sweet. I did deviate and use lemon pudding, and am wondering if this could have caused the extra sweetness of this pie. I'm going to try the recipe again using the vanilla...and see if thats the trick!! Thanks Mini Chef Ty... :)
Whisk milk and pudding mixes for 30 seconds in a large mixing bowl.
Add lemonade and whisk for another 30 seconds until thick. Gently stir in cool whip.
Spoon into crust.
Refrigerate for 4 hours or until set.
Garnish with lemon slices.