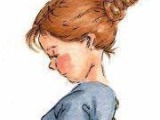 This is a delicious rice dish that is easy to make and goes wonderfully with fish or chicken. The cream can be eliminated, and the rice is still delicious.
Directions
Melt butter in a saucepan on low heat.
Stir in rice and lemon zest.
Cook over medium heat, stirring, until rice is opague, about 5 minutes.
Add broth and salt; cover and simmer 20 minutes or until liquid is absorbed.
Stir in lemon juice.
Slowly stir cream into rice.
Continue to stir and cook on low heat until cream is absorbed.
Season to taste.
Most Helpful
This is indeed a wonderful rice we enjoyed at lunch. I omitted the heavy cream and substituted the chicken broth with Maggi vegetable broth with onions(I used4 3/4 cups of broth that I prepared by dissolving 2 cubes of Maggi veg. broth with onions in 4 3/4 cups of water) and butter with Pure Wesson Canola oil. Since the broth contained salt already, I did not add anymore to this dish. I will make this again, it was good! Thank you for sharing:-)

This was a nice change of pace from our usual rice pilaf. The only change I made was to use veggie broth. We tried it both with and without cream (well, half-and-half). Both ways are good, although I think the next time I make it without cream I'll reduce the butter by a few tbsp as it was a bit oily on its own. But with the milk mixed in, that disappeared and it had a wonderful creamy texture. I might reduce the lemon zest by just a bit next time, but that's due to personal preferences. It's definitely made it onto our regular menu rotation, especially on nights we have fish (I served it with SlipC's Cornmeal-crusted Trout, #50499). The rice is also great with asparagus on the side, as the lemon taste really perks up the veggies and the colors look great together. Thanks so much!