Creamy Lemon Butter Sauce for Fish and Seafood
Maria C.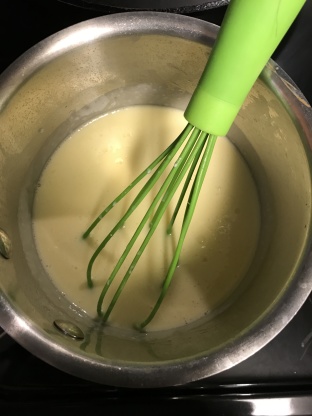 This sauce is quick and easy to make. It makes a delicious sauce that would dress up any fish dish. I like this with poached salmon.

I am a very very average cook yet this sauce was so perfect. I feel very proud to have made something so delicious and perfect consistency. I poured the sauce over ocean trout with spinach leaves wrapped and baked in FILO pastry. Yummy! Thank you Maria. After two disastrous Buerre Blanc attempts I found your recipe easy!
In small saucepan, heat wine and shallot. Bring to a boil and reduce over medium-high heat until only 2 tablespoons of liquid remain.
Reduce heat to low and whisk in butter, a few pieces at a time, until sauce is smooth and all the butter is incorporated.
Whisk in cream and lemon juice. Keep warm in the top of a double boiler set over hot water until serving time.