Creamy Leek and Potato Soup
Derf2440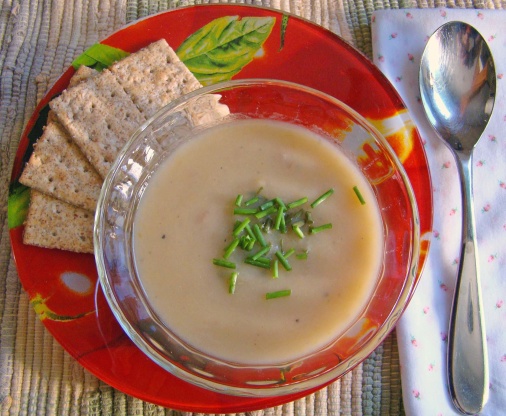 Leeks can have sand in them, the best way t make sure all sand is gone, is to cut the leek lengthwise, almost to the root end. Then rinse under cool water and fan the leaves. This soup can be served warm or chilled. I personally like it warm.
Mix all ingredients except half-and-half and chives in 3 1/2 to 6 quart slow cooker.
Cover and cook on low heat 8-10 hours or until vegetables are tender.
Pour vegetable mixture by batches into blender or food processor. Cover and blend on high until smooth; return to cooker. Stir in half-and-half.
Cover and cook on low heat 20-30 minutes or until hot. Sprinkle with chives.