Prep 20 mins
Cook 30 mins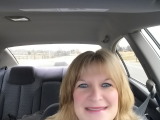 This is delicious. If you like casseroles, this is for you.
Directions
In a Dutch Oven, cook beef over medium heat until no longer pink; drain.
Add the tomato sauce, salt, pepper and garlic powder.
Bring to a boil.
Reduce heat; simmer, uncovered, for 15 minutes.
In a mixing bowl, beat cream cheese until smooth.
Add sour cream, 1 cup cheddar cheese, and onions, mixing well.
Spread about 1/2 cup meat sauce into two greased 8 inch square baking dishes.
Place 2 to 3 noodles in each dish, trimming to fit if necessary.
Top each with about 1/2 cup cream cheese mixture and about 2/3 cup meat sauce.
Repeat layers twice.
Sprinkle 1/2 cup cheddar cheese over each.
Cover and freeze one casserole for up to 1 month.
Bake remaining casserole, uncovered at 350 degrees for 25-30 minutes until bubbly and heated through.
Reviews
Most Helpful
Great recipe. DH loved this. I have been looking for a recipe for lasagna that didn't use cottage cheese or ricotta cheese. DH just doesn't like the texture of these cheese, I think it is a mind thing. He loved this made with the cream cheese and sour cream. I only wanted the one casserole, so I halved the recipe and it worked just fine. Thanks for the great recipe.

This was a delicious recipe! I really enjoyed this. I did do a couple things differently, but nothing major - I sauteed fresh garlic with the beef instead of using garlic powder. I used roasted garlic tomato sauce and put in a generous sprinkling of cayenne, cause i like a bit of heat. Since I didn't have green onions, I was going to use fresh chives, but decided to use some dried Italian seasoning in the cheese mixture instead. I also sprinkled some on top for presentation. It was great! I didn't want to stop eating it!I could taste the cream cheese slightly in there, but it wasn't overpowering - I will definitely make this one again! Thanks so much for sharing!