Creamy Kid-Friendly Eggnog
Sara 76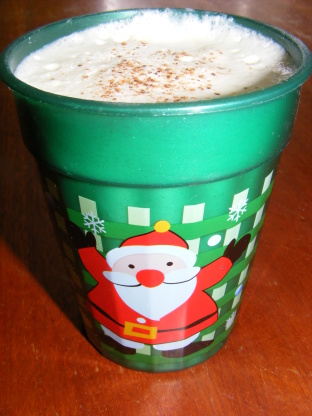 My kids love eggnog, and I came up with this altered version for them last year.
In a large bowl, beat the cream until thick.
Add eggs, sugar, vanilla, and rum essence, beating continuously.
One the mixture is thick and creamy, add milk, while continuing to beat the mixture.
Serve with a dash of nutmeh.