Creamy Hot Coconut Milk Deluxe
Pamela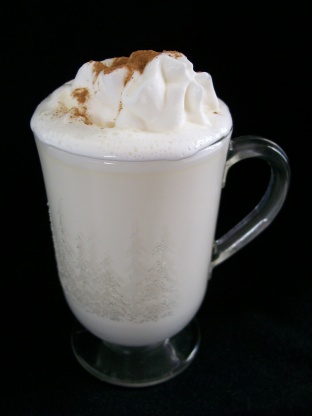 I'm in love with this drink (and yes, it really is "deluxe" -- so rich and decadent, but worth it!)!! I scaled this in half, and am glad I did... it's so good I would have wanted to drink the both servings myself. ;) I trimmed calories and fat by using *light* coconut milk and plain rice milk; the texture and taste were still quite creamy and full. I skipped the Grand Marnier, and instead of cinnamon sprinkled the whipped cream with a dusting of cocoa. Heaven!!! Thank you for this wonderful dessert-in-a-glass that I know I will make again!
Pour coconut milk into sauce pan.
Add regular milk, brown sugar.
Heat till hot.
Add chopped white chocolate.
Stir until all is smooth and creamy and hot.
Pour into mugs.
Add Grand Marnier to taste.
Dollop with whipped cream and sprinkle cinnamon on top.
Enjoy!