Pam-I-Am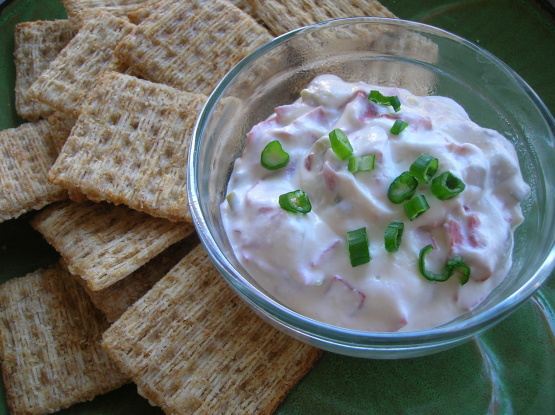 A good hot dip for those cold months and holiday get-togethers, or just any time for something a little different.

Top Review by kerstc
My mother in law has been making this one for years. The only thing she does differntly is she adds a small bag of chopped pecans to it. Our family serves it as an appetizer throughout the holidays. It is so good it seems like you have to physically remind yourself how much you are eating to stop.
Combine first eight ingredients in a 1 quart baking dish.
Bake at 375 degrees, uncovered, for 30 minutes or until hot and bubbly.
Serve with veggies and/or crackers.