Prep 15 mins
Cook 30 mins

A good hot dip for those cold months and holiday get-togethers, or just any time for something a little different.
Directions
Combine first eight ingredients in a 1 quart baking dish.
Bake at 375 degrees, uncovered, for 30 minutes or until hot and bubbly.
Serve with veggies and/or crackers.
Most Helpful
My mother in law has been making this one for years. The only thing she does differntly is she adds a small bag of chopped pecans to it. Our family serves it as an appetizer throughout the holidays. It is so good it seems like you have to physically remind yourself how much you are eating to stop.
Yum! I had a recipe like this years ago and lost it. This is very similar. I used a package of the Budig beef from the sandwich meat section of the grocery. I needed to make this fast so I microwaved it for 6 minutes. I have made this in the oven before and boy does it make a mess of a baking dish so spray the dish generously with Pam spray before hand. I served it with crackers and potato chips.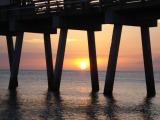 Just served this for a party and it was a hit! Used a little fresh garlic instead of garlic powder and used red pepper flakes rather than green. People gobbled it up! Thanks!