Creamy Horseradish Potato Salad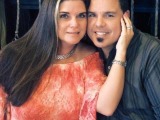 This is a nice change from regular potato salad. Give it a couple of hours in the refrigerator for the flavors to meld.
Directions
Whisk together mayonnaise, sour cream, horseradish, vinegar, sugar, salt, and pepper in a large bowl until smooth.
Add chives and potatoes and stir to coat.
Refrigerate until ready to serve.
**Cook time does not include boiling the potatoes or cooling them to room temperature.
Most Helpful
I only wish I had more horseradish!! I only had 1T but it is STILL DELICIOUS! I used little red potato's (baby reds?) and kept the skin on. The flavors all work so well together with this recipe. The chives and horseradish give it just the right umph!! I will keep this recipe as my go to for potato salad everytime!! Thanks for posting it!!

This is a great potato salad. I was looking for one with a little more kick than the usual, but DH was suspicious--he likes his potato salad in the classic style. We both LOVED this one!