Creamy Honey-Mustard Sauce
Ambervim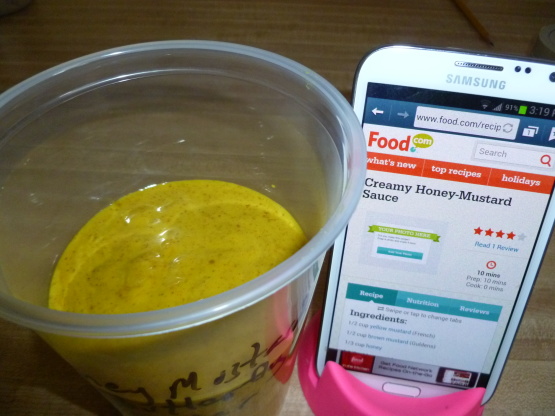 I make this so often, I don't measure anything anymore. It is so good for anything that you like mustard on--hotdogs with your Saturday night baked beans, ham and cheese sandwich, a dip for chicken tenders, and so on. Any brand of mustard will do but I use the regular French's yellow mustard and the regular Gulden's brownish mustard. You can use all yellow if you want and it is still good. I use this in place of mustard unless it is in a recipe that calls for that ingredient. Maybe even then it would be good to use this--will try it.

Top Review by SReiff
Yummy! The only reason for 4 stars is that I added 3 Tbs. of mayo, just because I wanted more of a "spread" than a sauce. I like things a little sweeter, so I also added a bit more brown sugar and honey. This mustard is great for dipping pretzels into. Also, I used it when I made the Hot Layered Hero Sandwich Recipe #227311 - and just as suggested with that recipe, this mustard makes those sandwiches outstanding! Thanks for sharing.
Whisk all ingredients till blended and sugar is dissolved.
Put in a container and keep in refrigerator.
It is better if it ages for about 4 days, but you can use it immediately if you need to (I have).
It will keep about 4-5 months in the refrigerator if it lasts that long.