Creamy Hash Browns Potato Casserole
Parsley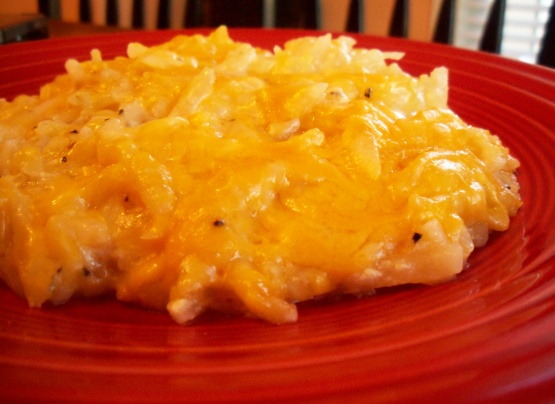 I have served this dish many times and always get rave reviews. The original recipe called for cooking, peeling and shredding russet potatoes. I decided to make it easier by substituting frozen hashbrowns!
Preheat overn to 350. Placed shredded hashbrowns in large bowl and set aside.
Bring cream and broth to simmer in small saucepan. Remove pan from heat and stir in garlic, butter, and Parmesan.
Pour cream mixture into bowl with potatoes and stir to combine. Stir in salt and pepper.
Scrape potato mixture into 2-qt. baking dish and sprinkle with cheddar cheese.
Cover with foil and bake for 30 minutes.
Uncover and continue to bake until top is nicely browned, 20 to 25 minutes. Cool for 10 minutes before serving.