Creamy Green Chili and Cheese Soup
Parsley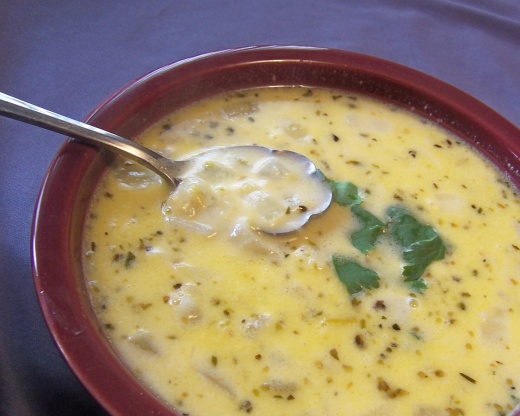 This sounds perfect for cold nights! Potatoes, green chiles, cream and cheese!?? Doesn't get much better than that! Source: internet

Top Review by Feisty
Oh my goodness, this is soooooo good. I had dental surgery and am on a soft/liquid diet for a few weeks so I made this, and it totally hit the spot. Very filling and flavorful. I used hot Hatch green chiles because I like a lot of heat, and it did not disappoint. I'll have a hard time ever eating the traditional potato soup now. This recipe is definitely a keeper!
Melt butter in medium saucepan over medium heat. Add onion, garlic and oregano; cook for 10 minutes.
Add chicken broth, potatoes and hot pepper sauce; bring to a boil.
Cook for 20 minutes or until potatoes are tender.
Add green chiles, cream and cheese.
Heat until cheese is melted.
Season with salt and black ground pepper to taste. Garnish with cilantro.