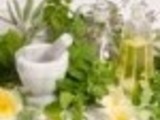 A delight for Feta cheese lovers.
Directions
Using food processor, blend the egg, garlic, vinegar, worcestershire sauce, tabasco sauce, garlic, dry mustard, 2 Tbsp Feta, salt and pepper.
With motor running, drizzle oil through the feed tube and process until mixture is thick. Set aside.
Place lettuce in large salad bowl, add the tomato, cucumber, onion and olives.
Pour dressing over salad and toss.
Top with remaining cheese.
I now use 1/3 cup Egg Beater or similar to replace the egg.
Have extra Feta on hand. I always sprinkle more on my salad.
Most Helpful
My kind of salad, I loved, loved!! the dressing. The feta is such a terrific change, and well excepted by everyone around the table. I let sit in the fridge overnight, and stirred again the next day, and boy...the seasonings had blended so well, I could of eaten with a spoon, (the dressing!) I used garden fresh baby greens, and all the components, but the real star is the dressing! Thanks! Made for ZWT6 Zee Zesties!

I did my own salad here with iceberg, red pepper, avocado and egg etc and used the yummy dressing from this recipe as I was keen to see how it would go with blending up the feta - great dressing, easy to do and a bit different too. Made for ZWT6.