Creamy Ginger Pumpkin Soup
ImPat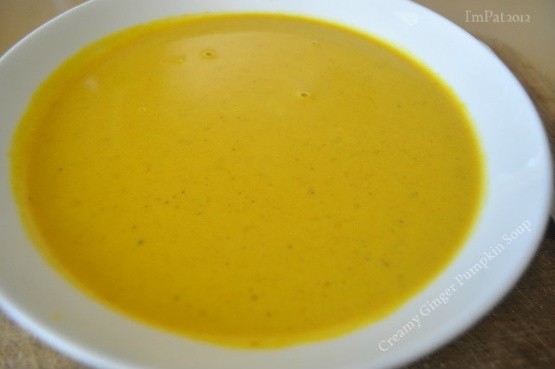 This soup is wonderful on any day, but especially on a fall day having carved the pumpkin for Halloween. The ginger and curry flavour work well with the pumpkin.
Melt the butter in a large pot and add onions, cook until tender approx 5 minute.
Add pumpkin, broth and ginger and cook over medium heat for approx 15 min until pumpkin is very tender.
Puree with hand blender (or pour mix into regular blender) until you have a smooth texture.
Add curry, tumeric and cream/milk and heat through without boiling. Add salt to taste.
Serve with crusty bread.