Creamy Ginger Miso Dressing
Rita~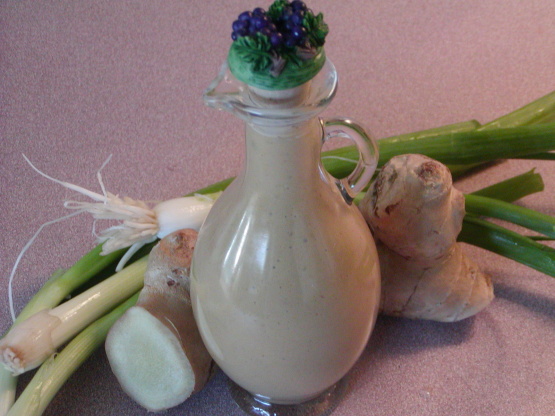 This spicy, gingery dressing has a smooth creamy texture due to pureed silken tofu. Mmmmm.....
Top Review by Lscoop
What an easy & versatile recipe! For guests I might have made it just as shown, but for myself, trying to keep it as healthy as possible, I substituted the following....Firm SprouTofu for the Silken Tofu, omitted the O.J. and Sugar and substituted powdered Xylitol to taste, and omitted the oil. I did use 1 oz of additional tofu and also added 1.5 oz of water to this recipe because of the omitted O.J.
Combine all of the ingredients in a blender or food processor and puree until smooth.
Coverd and refrigerated, this dressing will keep for about a week.
Enjoy!