Creamy Garlic Pasta With Mushrooms and Prosciutto
iris5555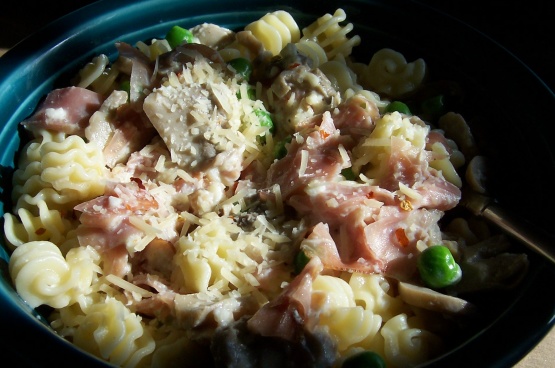 Nice pasta dish that is very versatile. I have added sun-dried tomatoes and different veggies. From Bon Appetit, October 1995.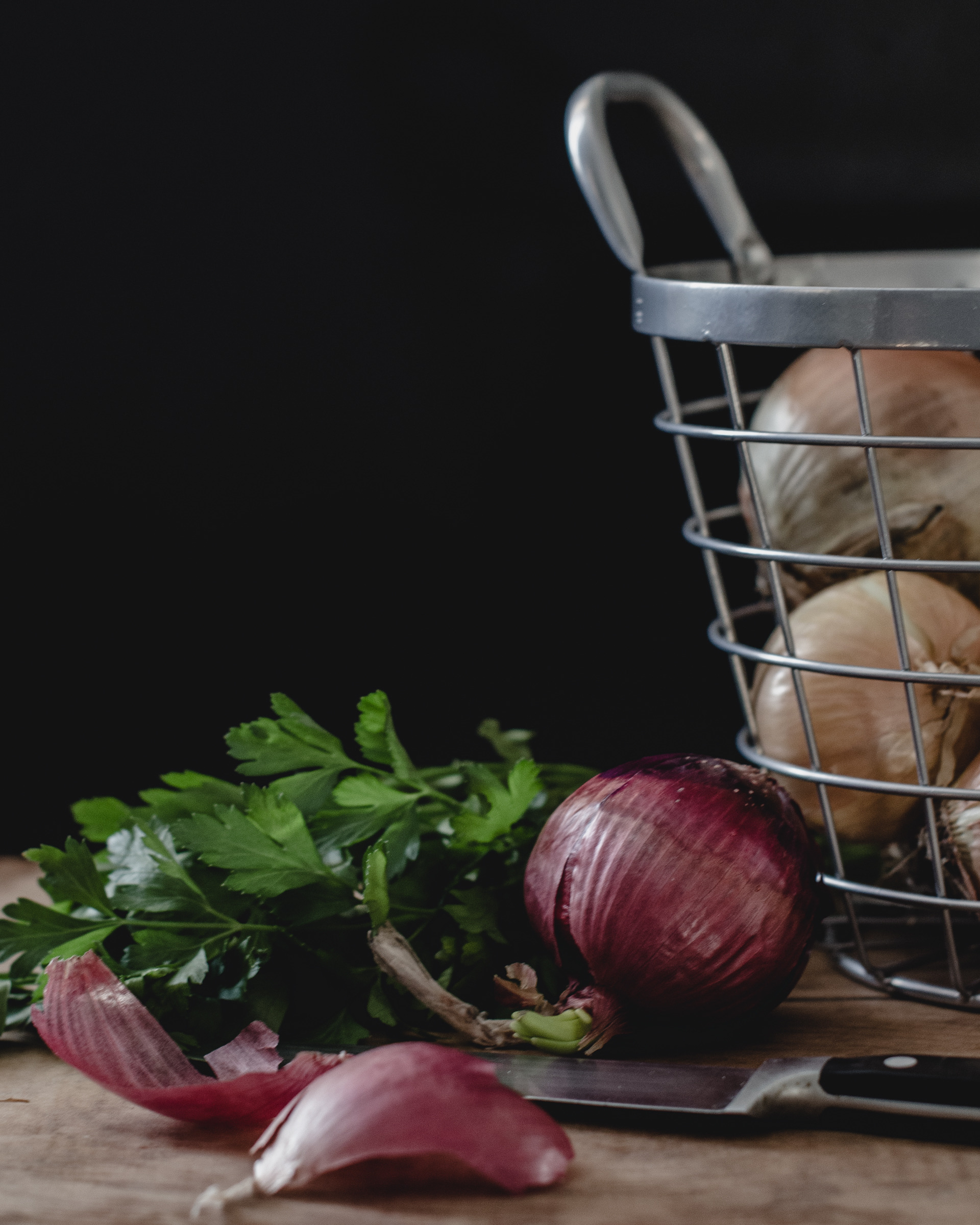 I didn't see the amount of garlic to be used so checked the epicurious website and added 3 cloves of garlic in step one. I used half and half, so my sauce wasn't quite as thick as it would have been had I used cream. Nonetheless, I loved this and it disappeared quickly with requests that it be made again.
Bring broth, cream, garlic, and crushed red pepper to boil in medium saucepan. Reduce heat and simmer until liquid is reduced to 3/4 cup, about 20 minutes. Remove from heat. Mix in 1/2 cup parmesan cheese; cover and keep warm.
Melt butter in large nonstick skillet over medium-high heat. Add mushrooms; saute until brown and tender, about 8 minutes. Remove from heat.
Meanwhile, cook pasta in large pot of boiling salted water until just tender but still firm to bite.
Drain pasta and return to pot. Add cream mixture, mushrooms and peas and stir over low heat until well coated with sauce, about 3 minutes. Mix in prosciutto. Cover and let stand 1 minute. Transfer to bowl. Serve, passing additional parmesan cheese separately.