Creamy Eggnog Punch With Spiced Rum
Rita1652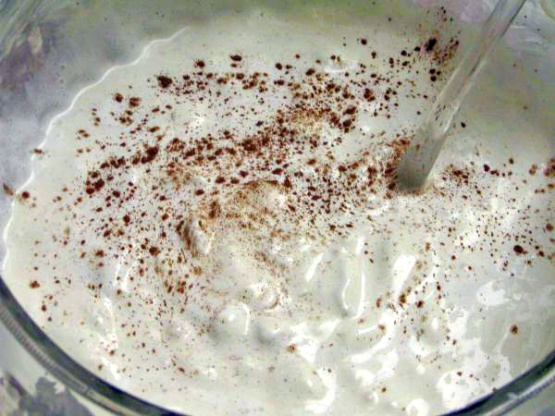 This can be served with or without rum. No raw eggs. Fattening but it's the holidays.

Top Review by Mymzi
This was absolutely amazing! I've never been greatly fond of eggnog, but we decided to make this punch for Christmas with my family and it was DELICIOUS. I'm making it again for our get-together for New Year's Eve. Thank you so much for posting. I'm sure I will be making this punch again and again.
Scoop ice cream into a punch bowl.
Pour eggnog over ice cream, and sprinkle with nutmeg and cinnamon; stir in whipped topping.
To each glass add a shot of rum, then eggnog, one cinnamon stick, top with a couple of drops of grenadine and a cherry.
Serve immediately.
Stir, as needed.