Creamy Dijon Sauce Fat Free and Tasty
Rita1652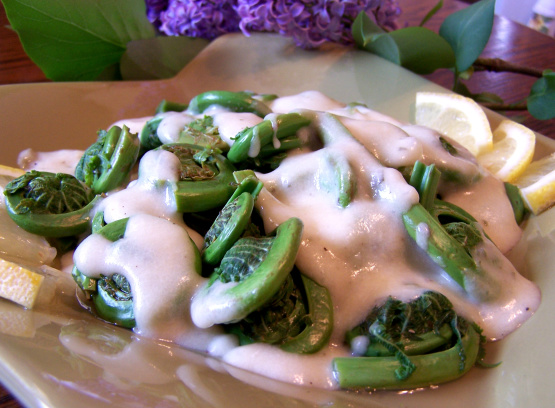 This is so easy and quick the kids can make it and then they'll eat it over the VEGGIES!!! Dijon is the historical capital of the province of Burgundy know for the mustard and wine.
Combine cornstarch and buttermilk in a small bowl; whisk well.
Microwave for one minute till thickened and bubbly. Whisk till smooth.
Remove from oven; stir in mustard, lemon juice, tarragon and pepper.
Arrange vegetables on a serving platter, and top with sauce.
Garnish with lemon slices.
Serve immediately.