Parsley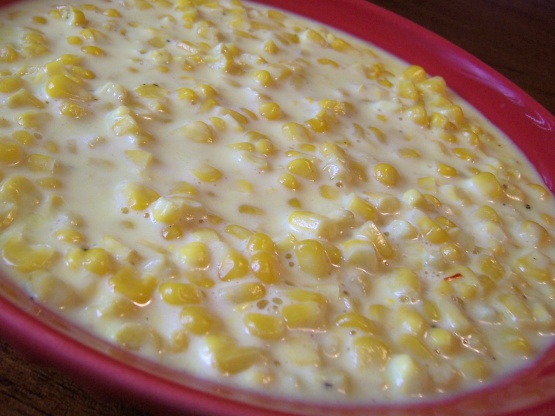 I whipped this up because I was tired of eating the two veggies that hubby likes. This went over VERY well! Yippee! Now I have three vegetables I can serve!

I made this last night and it was a total hit. I made enough for 6-8 people and 3 + a five year old people killed the whole thing off! I am making it again tonight with some rice. Mmmmmm! Thanks for posting.
Combine corn, half-and-half, garlic, curry powder, salt, and pepper in small (1 qt.) kettle.
Heat on medium heat, stirring frequently, until heated through.
Add cheese and heat, stirring occasionally, until cheese is melted and sauce is thickened.