Ms B.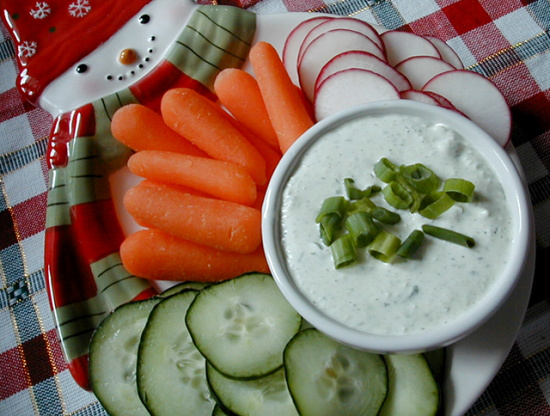 Great dip for fresh raw veggies!
Tasted good. I used a homegrown cucumber that apparently was very sweet, because the dip ended up reminding me of a watermelon jolly rancher candy. I just threw everything into my food processor - definitely easier than straining the cukes for hours :-) I will make it again, with the right type of cucumber next time. ZWT4 Flying Duchess'
In a mixing bowl, beat together cream cheese, sour cream, yogurt and dill until well-blended and creamy.
Mix in remaining ingredients and combine well.
Place in bowl. Garnish with fresh dill, if desired.
Chill 1-2 prior to serving.