Creamy Crunchy Skillet Corn
Saturn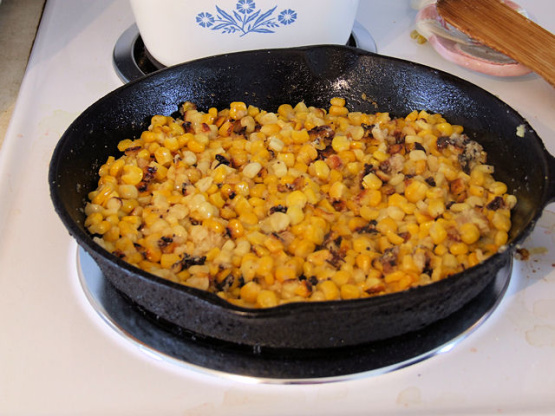 Extraordinary corn dish that is creamy with a surprising crispiness. Super simple to make and is a great side dish for your holiday or company dinners.

This was good, a nice change. I used canned corn as well as I didnt have frozen I also used seasoning salt instead of salt. Will be making it again for sure.
Melt butter in a large non stick skillet and stir in corn, sugar and cornmeal.
Cover and cook over medium low heat for 20 minutes, stirring occasionally.
Season to taste with salt and pepper and let stand for 10 minutes before serving.