lazyme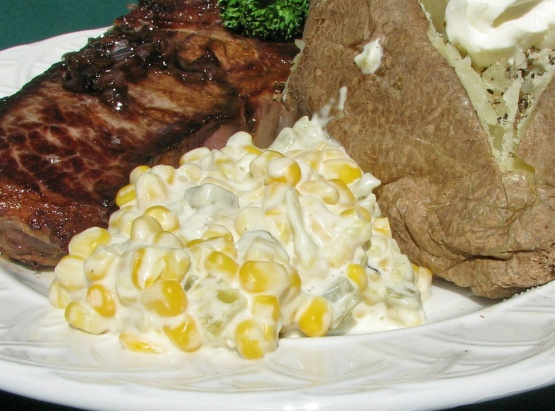 This corn recipe is very rich and delicious with no work involved. I'm always tempted to throw in some chopped sun-dried tomatoes to this dish, and probably will next time I make it.
Preheat oven to 350.
Mix all ingredients.
Spoon into a casserole.
Cover and bake for about 30 minutes.