Creamy Corn Tortilla Bake

A yummy veggie side dish, edited to add milk
Directions
Combine all ingredients into a casserole dish except about 1/2 cup topping. (use milk as needed to moisten to your likeing).
Top casserole with remaining chips.
Bake at 350°F for about 30 minutes.
Most Helpful
Reading the previous reviews first, I varied these ingredients: sour cream-1cup milk-1/4 cup with 2 Tbsp butter corn-2 cups + 1 cup Creamed corn This worked out wonderfully. Not dry, and very flavorful. Although we just made it today, we are quite sure it is an 'eat now' dish that the chips will get limp over time. Also, this recipe is way more than 4 servings Thanks Anme! -Buddha-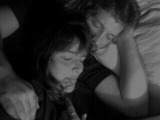 This was OK for us. I halved the recipe but used 1 cup of sour cream per others reviews and milk but we still thought it was dry. Maybe if you would cook it on the stovetop- maybe it wouldn't dry out as much? It had a good taste but no one ate more then a few bites of it.

Very good way to fix corn! It's got great flavor! I used the greater amount of (light) sour cream listed and 4 cups of corn. I did add a bit of milk to moisten it a bit, but it was still a bit dry. I think 1 - 2 tbsp of butter would really help to keep it moist during baking. I added a few chopped scallions for some extra color and flavor. I sprinkled the dark green parts on top; very pretty! I'll make this again, with my little adjustments. Thanx!