Creamy Corn-Potato-Ham Chowder (Crock Pot)
tanamarn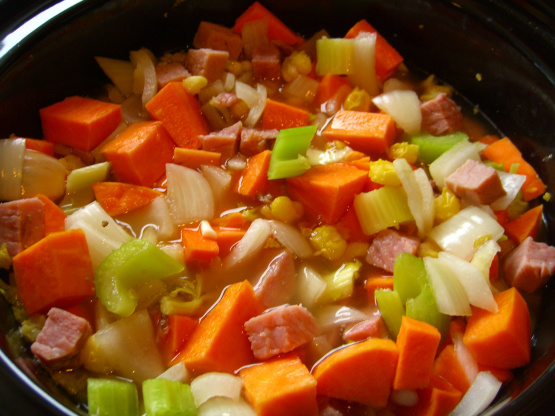 I don't remember where I got this recipe, but it is on of my favorites. As a working mom, I love to come home to a meal ready in the crock pot. Add a salad or some sandwiches on sourdough bread, and you've got a wonderful winter meal. Don't forget to take some to work for lunch tomorrow!
In slow cooker place the potatoes, onions, ham, celery, corn, butter or margarine and salt and pepper. Add water to cover and add two bouillon cubes.
Cook on low setting for 8 - 9 hours. Stir in the evaporated milk, and continue to cook for 30 more minutes.