Parsley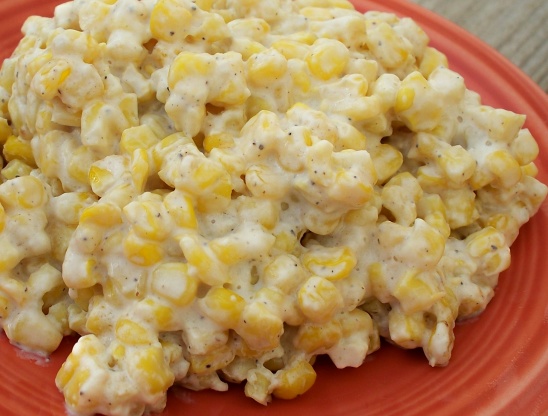 A handful of ingredients and a slow cooker are all you'll need for this rich side dish.

I am a little hesitant for placing a review because I used one 15 oz canned whole kernel corn and one 15 oz can of creamed corn. I drained the whole kernel corn and added the rest of the ingredients and then the can of creamed corn. I used Alpine Touch seasoning which is salt, garlic and black pepper.This looked so good and I don't buy frozen kernal corn that I had to try these substitutions. I used half of the cream cheese because I substituted the cream corn. I spray Pam in a small casserole dish, oven at 375 for 40 minutes. I stirred to mix up the melted cream cheese. Delicious!! I am sure that if someone wanted to use the frozen corn and use the oven they could thaw under water and drain. This really had good good flavor. Thanks for submitting!
In a slow cooker, combine all ingredients.
Cover and cook on low for 4 hours or until heated through and cheese is melted.
Stir well before serving.