Nice and tangy with a creamy twist. Adapted from an Ocean Spray recipe.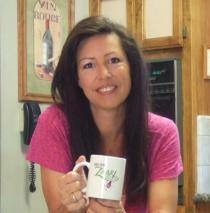 I made this for a lazy summer sunday and it was delicious... Pool side enjoyed it very much. I had the 2 servings myself ;) Thanks for Sharing, tagged for 1-2-3 Wonders. Cheers ~V
Put all ingredients in a blender. Blend for a few seconds on high speed or until ingredients are thoroughly combined.
Makes 2 servings.