Creamy Chipotle Vinaigrette
Bev I Am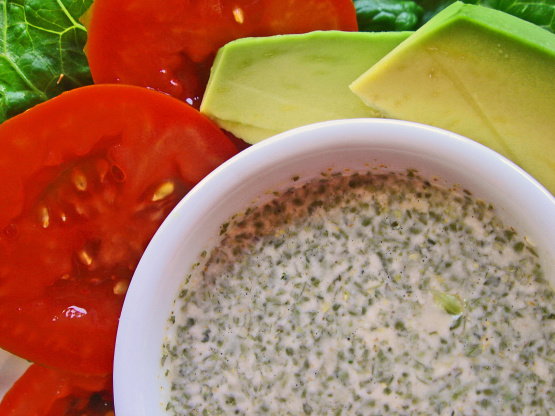 As a salad dressing: Toss with a Mexican-flavored salad made with romaine lettuce, sliced avocado, tomato, red onion or your favorite salad. As a cold sauce: Drizzle over grilled chicken or fish, spoon over baked sweet potatoes, or paint on bbq ribs.
In a small saucepan combine the orange juice& vinegar.
Bring to a boil over high heat; then, reduce the heat to medium-low and simmer vigorously until the liquid is reduced by 2/3, about 25 minutes.
Remove the liquid from the heat, and allow to cool to room temperature.
Add the mayonnaise and whisk together until well blended.
Add the chipotle, cilantro, cumin and lime juice; whisk together well.
Season with salt and pepper.