dasebera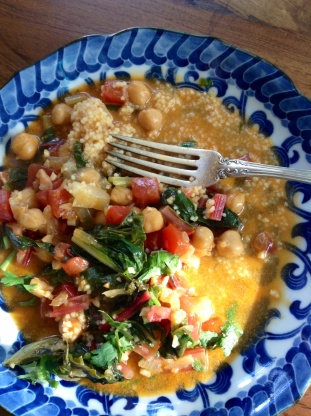 This dish goes together very quickly. You will have dinner on the table in less than 30 minutes. If you don't have cooked rice, start it before you make the curry and they should be finished at the same time.

This was so easy and my go to now for Chickpea Curry. I added some frozen mixed veg to soak up some of the sauce and it came out nice and thick...delicious.
Heat oil in a large skillet over a medium high heat.
Add onions and cook until they start to brown.
Add garlic and curry.
Stir-fry until garlic is soft and curry dissolved.
Add chickpeas, Coconut Milk, and soy sauce.
Bring to a boil and simmer 10 minutes.
Add tomatoes, sugar, and lime juice.
Simmer for 5 minutes.
Stir in basil or cilantro until combined, and serve over rice.