Prep 20 mins
Cook 30 mins

This is the creamy version of my Cure My Cold! Chicken Soup. It is delicious!
Make and share this Creamy Chicken Soup recipe from Food.com.
Directions
In a 5-6 quart Dutch oven over moderate heat, melt the butter in oil. Add the chicken and lightly brown, stirring occasionally, about 5 minutes.
Add the stock, carrots, celery, onion, rice, parsley, salt, and pepper. Cover, bring to a simmer over low heat, then cook until the rice is tender, about 20 minutes.
Blend cornstarch into the half n half with a whisk. Add nutmeg, and whisk again. Stir slowly into the simmering soup. cook, stirring, until the soup returns to a simmer and thickens, about a minute more.
Reviews
Most Helpful
Wonderful comforting soup, that screams for you to sit down, bundle up with a blanket and put your feet in those fuzzy, warm slippers. Easy enough to put together, with loads of taste, and goodness all melded together to make a delicious and satisfying soup. I didn't change anything except use real butter in place of margarine, and halved the amounts for a smaller family get-together. This was perfect and I wouldn't change anything. Made for your win, Breezermom *Everyday is a Holiday* January 2009

Excellent soup! I'm tucking this into my best recipe file. It was easy to make and I loved the taste and consistency. I loved the rice and cream...yum. I think I will double the recipe next time so there will be more leftovers! I might omit the nutmeg next time, too - just personal taste. It's really a wonderful soup! Thank you!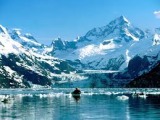 Wonderful!