Creamy Chicken (Or Turkey) Tetrazzini
diner524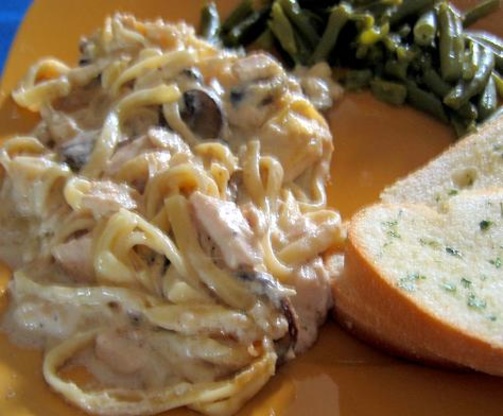 This tetrazzini is made extra creamy by using cream cheese!!! I love this with leftover turkey from the holidays! Really creamy, delicious. The only change I made was to saute cut-up mushrooms with the onions/celery. I also made panko bread crumbs to put on top instead of the last of the parmesan cheese. Mostly because I prefer to cut back on salt. I ended up liking that extra little crunch and would do that again.
Cook and stir onion and celery in butter in a large skillet on medium heat until tender.
Add broth, cream cheese and 1/2 cup parmesan.
Cook on low heat until cream cheese is melted, stirring occasionally.
Add all remaining ingredients except 1/4 cup parmesan.
Mix lightly.
Transfer to 13x9 inch baking dish; sprinkle with remaining 1/4 cup parmesan.
Bake at 350º for 30 minutes.