Creamy Chicken Noodle Soup
Lainey39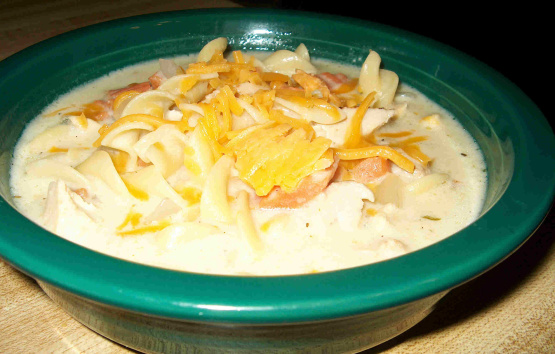 Easy and so good, cooked turkey may be used instead of the chicken, adjust the cayenne to suit heat level :)
Melt butter in a large saucepan over medium heat.
Add in onion and saute for about 3-4 minutes.
Add in garlic, cayenne and poultry seaasoning, celery and carrots; cook, stirring for 2-3 minutes.
Add in all remaining ingredients except the cooked egg noodles and cheese.
Reduce the heat to low and simmer for about 25 minutes.
Add in cooked egg noodles and heat through.
Ladle into bowls and top with Parmesan or cheddar cheese.