Creamy Chicken and Rice in a Crock Pot
Annacia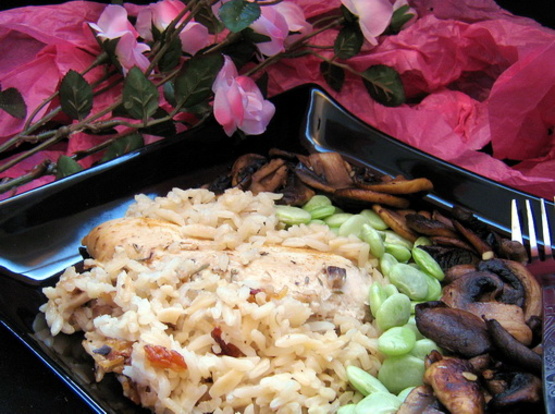 DH and I found this delicious. As he's not a fan of brown rice I used a dry pilaf mix of white rice and orzo (it was completely unseasoned) and a single lg chicken breast for 2 servings. Super easy and comfort food pleasing, there was a ton of rice. The mushroom and onion flavors are always a great team. Yummm!
Heat olive oil in a pan, and add rice until it begins to crackle, but not brown. This makes the rice dense, and helps it keep its shape while cooking.
Whisk together the soups, water, and seasonings.
Combine all ingredients (except broccoli) in crockpot, and cook on low 4-6 hours.
During last 30-45 minutes, add broccoli if desired.