DuChick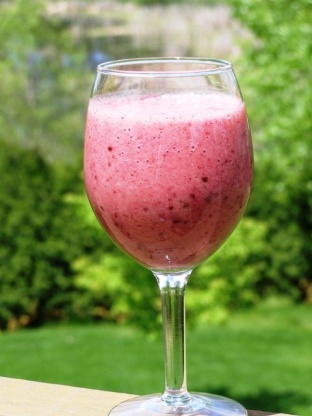 Loved this!! It's quick, filling and so very healthy...what could be better? I could've easily sipped the whole thing, but since my DH saw that the servings were listed at 2, he insisted on sharing. No additional sweetener needed. MERP'd for Photo Tag '08. Thanks Sue!
Process all ingredients in blender until smooth.
Pour into glasses and serve.