Derf2440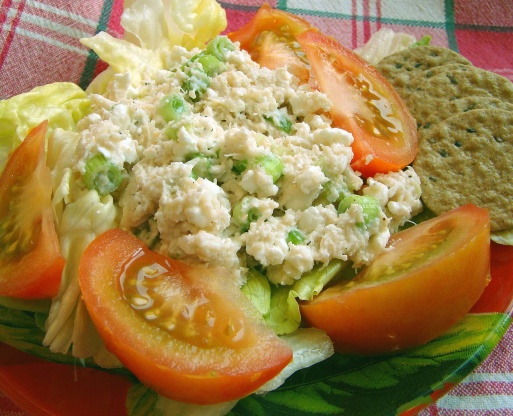 A tasty seafood salad is only minutes away. This recipe comes from Pillsbury Fast and Healthy magazine, June 1996.

Nice salad, but we found it to be very bland. Another time I would add more seasoning may be some dill and a little dash of seafood sauce to liven it up. Perhaps it would be better if I had used fresh crab, I used canned crab left from the holidays. Thanks for posting I will try it again cus it is low fat and low sugar/carb.
In small bowl, combine the crabmeat, onions, celery, garlic powder, pepper, cottage cheese, yogurt and mustard.
Mix well.
Place washed and drained lettuce leaves on 2 chilled salad plates.
Spoon crab mixture onto lettuce and garnish with tomato wedges.