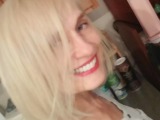 Based on a recipe from The Western Junior League Cookbook. I just love these!
Make and share this Creamy Cheese Enchiladas recipe from Food.com.
Directions
For each tortilla, add 1/2 cup cheese and 1 tablespoon green onion as filling. Roll each individually and place in a shallow 8-inch square baking dish.
In medium-sized saucepan over medium heat, melt butter. Add flour, stirring constantly. Whisk in chicken broth to make a thick sauce.
Remove from heat and add sour cream and green chilies. Stir until smooth.
Pour sauce over tortillas and bake at 350 degrees farenheit for 20 minutes.