Chris D.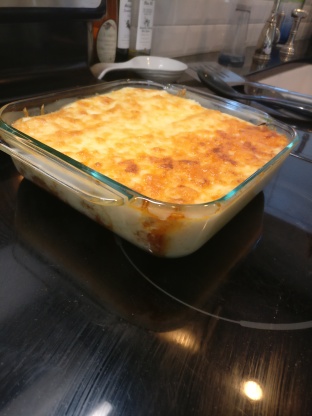 Based on a recipe from The Western Junior League Cookbook. I just love these!

Really good! Very rich! I agree with another reviewer that they were even better the next day. I think I'll tweak the recipe next time to make it healthier by filling the enchiladas with diced veggies )zucchini, mushroom, red pepper, green onions, and maybe some beans) and then smoother with this delicious sauce. Thanks for sharing the recipe.
For each tortilla, add 1/2 cup cheese and 1 tablespoon green onion as filling. Roll each individually and place in a shallow 8-inch square baking dish.
In medium-sized saucepan over medium heat, melt butter. Add flour, stirring constantly. Whisk in chicken broth to make a thick sauce.
Remove from heat and add sour cream and green chilies. Stir until smooth.
Pour sauce over tortillas and bake at 350 degrees farenheit for 20 minutes.