Parsley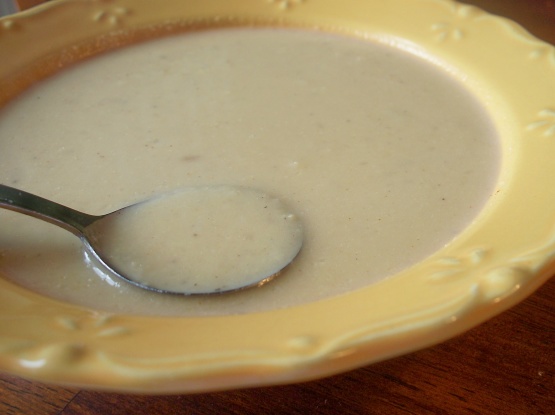 A tasty, simple soup recipe that even cauliflower haters will enjoy - my brother did and he would not touch cauliflower normally!

My first attempt at cauliflower soup and I most pleased! I had to use up half a head of cauliflower so I made your soup but for 4 servings. It is delicious and didn't change anything. I'm just not too sure about the paprika and will make it without it the next time. Thanks for sharing an easy and tasty soup!!
In a large saucepan, sauté onion in butter.
Add flour and cook slowly for 2-3 minutes, stirring constantly.
Add the chicken stock and bring to a boil.
Add the cauliflower, potato, nutmeg, paprika, salt and pepper.
Reduce heat to a simmer, cover and cook until vegetables are tender.
Remove from heat and blend until smooth.
Add the cream. Heat through and serve.