Calee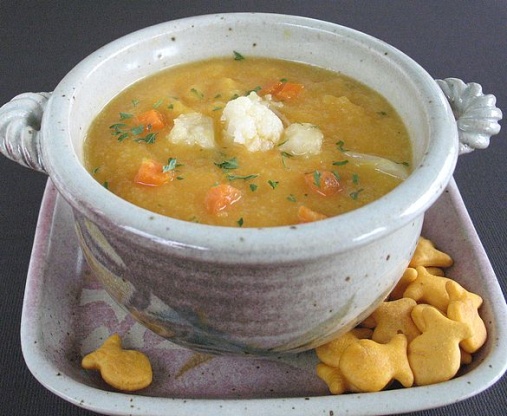 That's why I love soup. You can do almost anything with them. If you want this soup heartier, set aside some chunked, cooked veggies. Then add them back to the pot with the pureed veggies.
It was good. The only thing I did differently was added 4 celery sticks. I didn't use all the liquid as I wanted a thicker soup. Sort of tasted like potato soup.
In a 5-quart saucepan, add all ingredients except salt and white pepper.
Cover and simmer until vegetables are tender (about 20 minutes).
Strain off and reserve most of the liquid.
Place vegetables in a food processor and puree.
Add pureed vegetables and reserved liquid back into the pot, add salt and white pepper, and reheat.