Creamy Carrot and Raisin Salad
loof751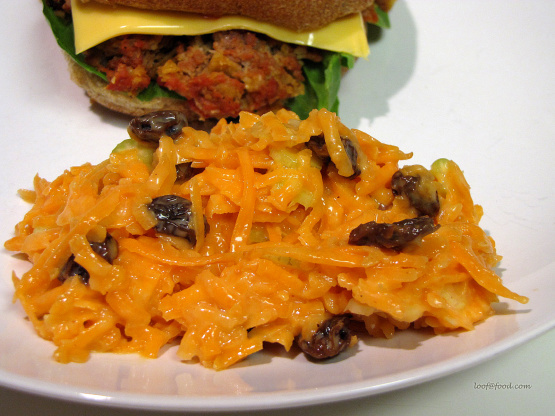 From the book of Splenda.

Enjoyed this tasty carrot salad! It was different for me with the celery and orange juice (I'm used to pineapple being in there) but it was a nice change. I liked the method of soaking the raisins to make them plump and tender in the salad. Thanks for sharing your recipe!
In a small bowl, pour 1/2 cup boiling water on the raisins. Let rest 5 minutes, drain and put in a medium bowl. Add carrots and celery.
Whisk the remaining ingredients and pour on the carrots. Serve immediately at room temperature or put in the fridge.