Creamy Caribbean Grilled Chicken Salad
Prep 15 mins
Cook 10 mins

For RSC. If you don't have access to a grill, broil the chicken. Prep time does not include marinatinng chicken.
Directions
In a plastic or glass container, marinate chicken in the rum, lime juice, orange juice, sugar and cilantro. Chill/marinate for at least 6 hours Turn once halway through).
Remove chicken from marinade (discard the marinade) and grill for about 6-8 minutes, (turning halfway through) or until done. If grilling is not possible, use your broiler.
Allow chicken to cool completely and then dice chicken small.
Place cooled, diced chicken in a mixing bowl. Add papaya, onion, coconut, raisins, sour cream, tarragon, pepper, salt and ginger. Toss well to evenly coat/mix.
Chill or serve immediately.
Reviews
Most Helpful
A GREAT chicken salad! And I was surprised at how absolutely beautifully this comes together. I marinated the chicken overnite, then grilled it. I followed directions and then did chill the salad for a couple of hours. I let sit out a bit so that it was not cold when served--served it over greens. Wonderful! I will surely make this again!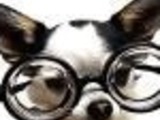 I started this on a day our plans changed so I ended up marinating the chicken overnight. As I was cutting into the papaya I had a rotten fruit, so I ended up subbing mangos. The salad mixture was good, but I felt it was calling for something crunchy after tasting it. I added slivered almonds and chopped celery. I also ended up adding a bit of curry powder to the dressing to provide a spark. I served this on shredded lettuce and with crackers. Since I made so many changes I don't feel it would be fair to rate your recipe. I liked your idea and use of the required ingredients and hope to try your version soon. Good luck in the contest!!!