Creamy Caramel Microwave Popcorn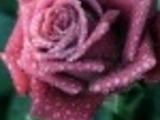 I prefer this recipe to other caramel recipes because it uses sweetened condensed milk which gives the popcorn a nice creamy taste. Made in the microwave, this recipe is quick and easy to make.
Directions
Mix the butter, brown sugar and corn syrup in a microwaveable bowl.
Microwave on high for two minutes.
Stir mixture and microwave for two more minutes.
Add 2/3 cup sweetened condensed milk.
Microwave three more minutes.
Stir in 1/2 tsp vanilla.
Mix the popcorn and peanuts in a large container.
Combine the microwave mixture with the popcorn mixture.
Mix well.
Store in an airtight container.