Creamy Caramel Microwave Popcorn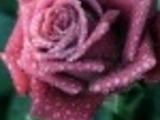 I prefer this recipe to other caramel recipes because it uses sweetened condensed milk which gives the popcorn a nice creamy taste. Made in the microwave, this recipe is quick and easy to make.
Directions
Mix the butter, brown sugar and corn syrup in a microwaveable bowl.
Microwave on high for two minutes.
Stir mixture and microwave for two more minutes.
Add 2/3 cup sweetened condensed milk.
Microwave three more minutes.
Stir in 1/2 tsp vanilla.
Mix the popcorn and peanuts in a large container.
Combine the microwave mixture with the popcorn mixture.
Mix well.
Store in an airtight container.
Most Helpful
This is wonderful! Quick tip: after mixing the popcorn and caramel, put it in a plastic (microwave safe) bowl and heat it for 4 minutes at one minute intervals (mix the popcorn after each minute) this will make it crunchy and not sticky! YUMMY!
Nice flavor. I added pecans and almonds to the popcorn before I put on the caramel mixture. I did put mixture on a cookie sheet and into the oven for about 10 minutes. Husband thought it had nice flavor. THanks for posting!
I have never had anything like this before - very yummy, and sticky. Since I didn't have corn syrup I substituted honey..it seemed to work out fine. Not sure how long this will keep?